Dafne
STYLE | 3_234175-006
Prezzo
€ 44,99
€ 35,99
Prezzo IVA esclusa: € 35,99
DAFNE |
LOVES NATURAL WATERFALLS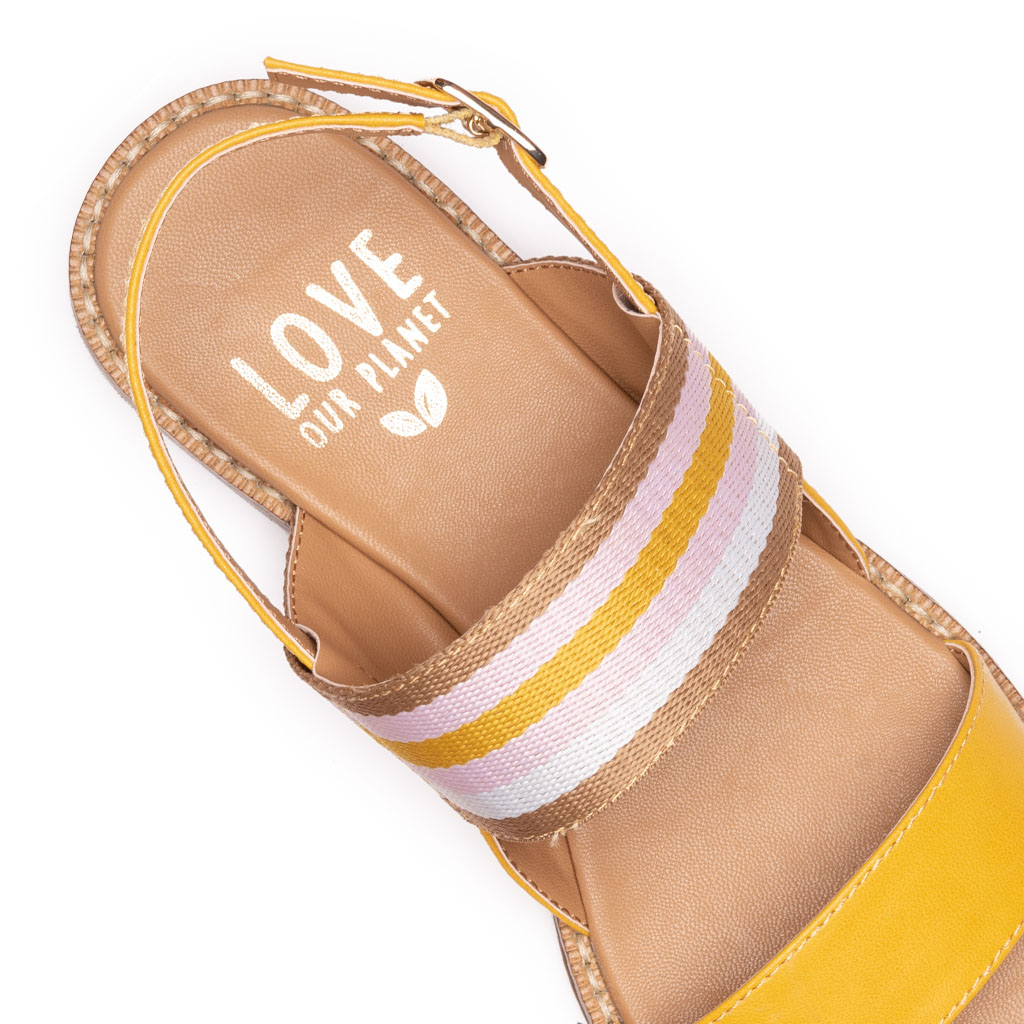 DAFNE - Let the colour shine! Let the warm yellow stripey colours on this lovely sandal permeat through your summer wardrobe.Pack these flat sandals for your summer getaways to ensure a comfortable stroll.The striped textile is made out of recycled polyester and the smooth yellow front strap is made from water based PU. The backstrap has a light gold colour buckle and is adjustable for a better fit.The lining and sock are made out of water based PU.The flat sole is made from reycled TPR and is comfortable in wear and the sole design has our Love our Planet leaf logo.Recycling reduces the consumption of virgin raw materials, water and energy.Dear animal friends, all our products are 100% Vegan!
OUR RECIPE
Upper: 100% Recycled Polyester & Water based PU
Lining: Waterbased PU
Sock: Waterbased PU
Sole: 80% Recycled TPR
Sole height: 2 cm
ORIGIN
This product is MADE IN MYANMAR in BSCI certified factories (Business Social Compliance Initiative). These comply within recognised international parameters
SIZE & FIT
Fit is generally true to size.If you need some more infos, you can contact us at our IG profile (loveourplanet_footwear) or at our email address: info@loveourplanetfootwear.com. Thank you!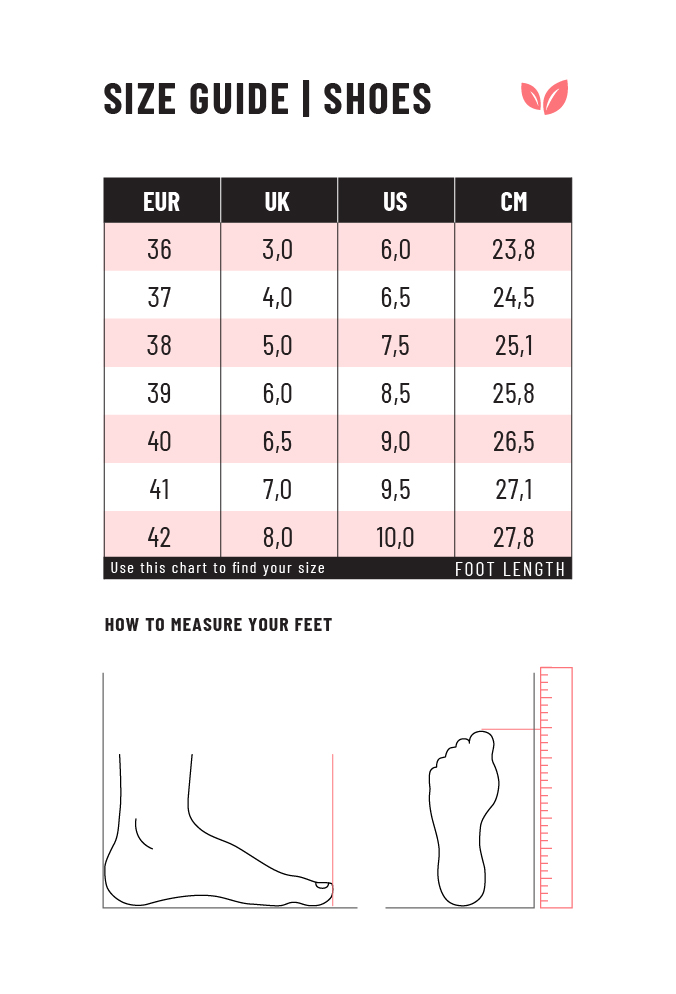 PRODUCT CARE
Please treat your Love our Planet shoes with love & care. TEXTILE & MICROFIBRE (Recycled Polyester & Cotton): Gently rub with a clean dry cloth or use a soft brush.WATER BASED PU: Clean with a damp cloth.We generally suggest not to put your shoes in the washing machine or immerse them into water.Treatable with protective dust or water repellent sprays. Whenever possible, try to use products that are respectful to the environment.
DELIVERY & RETURNS
Delivery costs within Italy: Free (apart from remote locations).Delivery costs to other countries in the EU (Germany, Austria, Netherlands, Belgium, Luxembourg, France, Spain): € 6.99 Delivery time: 3-7 working days depending on the destination. If you need to return one of our products, please contact support@loveourplanetfootwear.com for more information. Please note there is a charge to return goods as follows:-Return delivery cost within Italy: € 6.99 (with our nominated courier). Return delivery cost from other EU countries: € 12.99 (with our nominated courier). Act responsibly for the love of the environment. Returns are not a problem, but here at Love our Planet we only ask that you think carefully about the product and size you choose.We all know that returning a product results in increased CO2 emissions and additional paper for repackaging which we ask you to consider.Thank you!